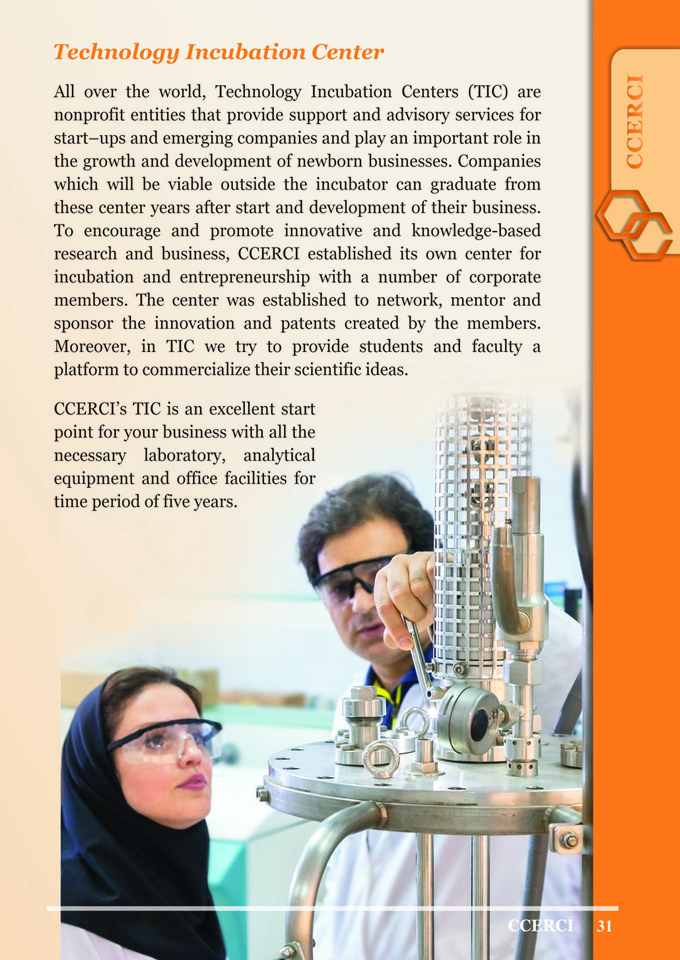 Technology Incubation Center
All over the world Technology Incubation Center (TIC) are nonprofit entities that provide support and advisory services for start –ups and emerging companies and play an important role in the growth and development of new born businesses. Companies which will be viable outside the incubator can graduate from these center years after start and development of their business. To encourage and promote innovative and knowledge-based research and business, CCERCI established its own center for incubation and entrepreneurship with a number of corporate members.
The CCERCI's TIC was established to network, mentor and sponsor the innovation and patents created by the members. Moreover, in TIC we try to provide students and faculty a platform to commercialize their scientific ideas. Indeed, our goal is to bring academia and industry closer to each other. CCERCI's TIC is an excellent start point for your business with all the necessary laboratory, analytical equipment and office facilities for time period of five years.